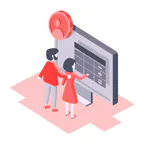 Online and On-site
Free Estimates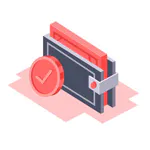 Affordable Rates
and Discounts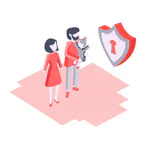 Fully Licensed
and Insured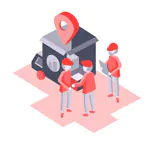 Professional Moving
Crew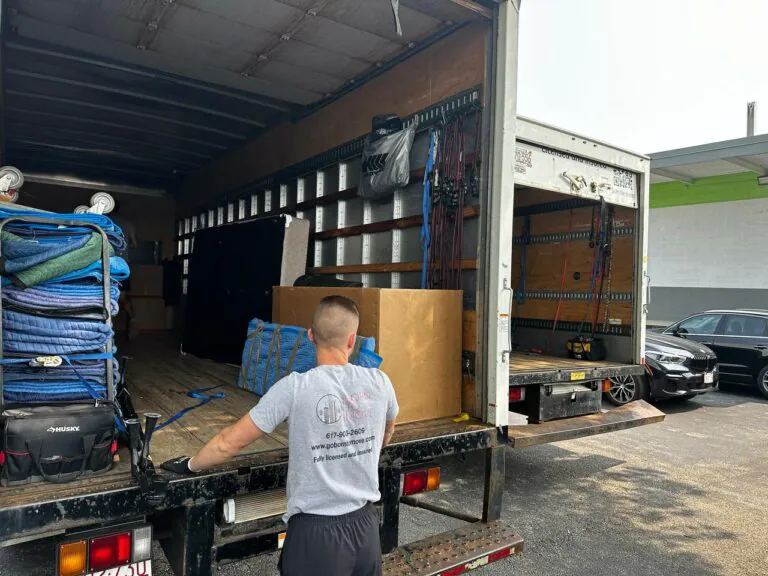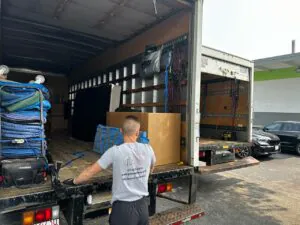 There's plenty to love about Maine, from the natural beauty, to the lobsters, to the low cost of living. But have you been thinking about making the move to Massachusetts?
There's a lot to love about Massachusetts, whether you're intrigued by the incredible fall foliage, the charming small towns, or the natural beauty that exists within the state. The Old Colony State is incredibly rich in history, but it also is home to many new tech and healthcare companies that help keep the local job markets strong.
What's the process for the move, and how much will it cost? How is the cost even calculated? Read on to find out more about the process with our Maine to Massachusetts moving company
What is the moving process from Maine to Massachusetts?
The first step of the moving process is very simple: we need to understand your inventory. This can happen through texts/emails (with pictures), Facetime sessions, phone calls, or by filling out the Inventory section on our website.
Our managers will contact you 30 minutes before our arrival. Your Maine to Massachusetts movers will arrive, and can assist you with packing your belongings in boxes (although most of our customers handle this by themselves). We will then secure your furniture on the truck with moving blankets, plastic wrap, and tape. Born To Move can also provide commercial bin boxes, mattress covers, dollies, and shrink wrap.
We understand that it can be tough to research moving companies from Maine to Massachusetts and the right one. Browse through some of our 5-star reviews to find out how well we treat our customers!
How much will it cost to move from Maine to Massachusetts?
Obviously, you'll want to know about cost before committing to any moving companies from Maine to Massachusetts. Born To Move is unique because we offer flat fee pricing. This means that 50% of the flat fee would be due upon our movers arriving at your Maine residence, with the remaining 50% due once we deliver your inventory to Massachusetts.
How can you estimate how much the move will cost? We have a simple formula to help with that.
Here's a quick way to get an accurate estimate: for a 1-bedroom apartment, the moving cost will be $5 x (miles) from location to location using Google Maps.
A 2-bedroom apartment will cost $5.50 x (miles) from location to location by using Google Maps.
And a 3-bedroom apartment will cost $6 x (miles) from location to location using Google Maps.
This will give you an estimate accurate of what you can expect for the cost of the move. As a Maine to Massachusetts moving company, we offer flexible payment options. Customers can pay Born To Move with cash, check, or debit/credit card. We do charge a 3% processing fee for all debit/credit transactions.
When will my belongings arrive from Maine to Massachusetts?
As a fully licensed and insured moving company Maine to Massachusetts, your belongings are insured for up to $20,000. Your belongings will arrive within 1 day. Please remember that there is some chance that this time frame can change depending on road and weather conditions.
Our movers from Maine to Massachusetts can only drive 11 hours every 24-hour period. We will also, of course, comply with all laws and FMCSA regulations. We understand that moving can be incredibly stressful, but we do everything we can to keep your mind at ease during the move. Please remember to reserve your trucks for the move several weeks in advance.
Why make the move with a moving company that doesn't have the experience or customer service that we do! Contact us today for a free no-obligation quote!
Our hourly rates include all other charges:
Labor & Equipment
Floor Protection
Wrapped Furniture
Tolls
Taxes
No Additional Fees
Fuel Charge
Safe Delivery
Guaranteed Price
Movers from Maine to Massachusetts
Our Moving Company is fully licensed and insured!