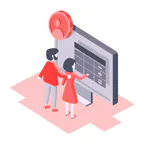 Online and On-site
Free Estimates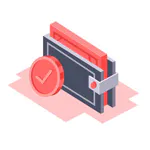 Affordable Rates
and Discounts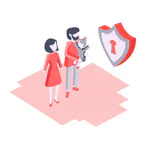 Fully Licensed
and Insured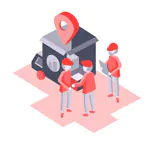 Professional Moving
Crew
It's never simple to decide to uproot your life and move across the country for work. It is, however, a decision that is fully understood and supported by our moving specialists. Especially when that decision is for a career in the armed forces. That's why we at Born To Move which is a renowned government and military moving company in Los Angeles are here to make it easier for service members to organize and carry out a family relocation. Our military relocation services in Los Angeles will assist you with your move regardless of how far away your duty station may be. Our professional personnel have more than 16 years of experience between them and know how to make sure everything runs well. Get in touch with experienced movers right away to ensure your family's smooth migration. Thanks for your service to our country; please allow our movers to repay the favor.
Contact our movers today to take advantage of our LA government and military moving services
No move is simple, but a relocation in pursuit of a new professional opportunity is especially challenging. You have to figure out how to move your family to a new state while yet meeting their financial obligations. Being in the military makes this task exponentially more difficult. Born To Move moving company in Los Angeles values the significance of your upcoming relocation. And that's why our military relocation options are second to none. In the same way that you serve our nation with honor, allow us to help you with your relocation.
If you're moving across the country from Los Angeles CA, it makes sense to hire a team of movers who has expertise doing it. The government moving company will collaborate with you to choose the best and most secure method for transporting your belongings. We're giving careful thought to everything you've asked for and the requirements of your loved ones. To meet the needs of our customers, movers provide customized alternatives.
As a trustworthy government and military moving company in Los Angeles, Born To Move movers have obtained the necessary permits. We have enough people, the right equipment, and a suitable truck to get the job done. If you'd like, we can also pack and unpack your belongings at your request, giving you more time to deal with other crucial parts of the move. Please allow Born To Move movers the opportunity to finish this job so that you may focus on the paperwork, planning, and legal matters.
Additional help with military and government moving might come in handy
Aside from our military and government relocation options, we also provide a wide range of additional helpful and practical options for your relocation. We're using a one-of-a-kind strategy to ensure that everything goes well. The effort, time, and money should be minimized. Look at some of the other things trained movers can do for you:
Residential moving.
Moving a long distance.
Services related to storage and packing your items in Los Angeles.
Help with cleaning.
Our Los Angeles, CA based company, Born to Move, is ready to assist you with your future relocation at a price you can afford. Professional movers and coordinators are available to work with you to create a unique relocation strategy that takes into account all of your needs and preferences. If you're still on the fence, allow us to explain why working with our military and government LA expert movers is preferable to attempting a do-it-yourself relocation. Ultimately, it's up to you to determine what's best for your relocation. Remember that you may tailor a moving package to your specific needs, streamlining the process and reducing stress. Give our movers a ring and we'll see if we can't get this sorted out.
Request our military movers to help you pack and relocate
Packing is a time-consuming and exhausting part of relocating. The current phase is both the most fundamental and the most exciting. The steps involved in packing are assessing the situation, getting organized, determining how much it will cost, gathering packing materials, and lastly packing. The stress and effort required for this stage of the relocation may quickly sap the fun out of an otherwise exciting experience.
In addition, if you don't know what you're doing, you might endanger the lives of the movers and harm your possessions. Our Los Angeles military and government moving services are a cost-effective and efficient option for local and long-distance moving, therefore we strongly advise you to look into them. All of your stuff will be packed. Trained movers will carefully inventory your belongings and pack them into cardboard boxes of varying sizes and weight capacities. A strong tape is used to seal the boxes. Then moved, and unpacked by our professional government movers in Los Angeles in a safe and efficient manner. Your belongings will be treated with the same care that we give our own. Our sole focus is ensuring a smooth transition for you. To get the moving process started, please contact our government movers in Los Angeles right away.
Get in touch with our military moving company in Los Angeles for no-cost in-person price quotes
An agent from Born To Move will come to your house to make sure everything is in order before they start relocating it. After taking stock of the situation, you'll be able to estimate how much money will be needed for moving. You can trust that our movers will fully appreciate the magnitude of your move and take all necessary steps to ensure a smooth transition. You'll have a good idea of how many personnel and what size moving truck will be required for this relocation. All of the packing supplies and we will weigh your package. If you wish, we can also pack you up. Additionally, we may assist you in finding an appropriate storage facility in Los Angeles and packing for storage if you realize that you have more items than you first thought.
Also, for a cost-free estimate on your impending military moving in Los Angeles, please utilize the online calculator we've made accessible on our website. To proceed, please provide the requested information in the form and click the "Submit" button. The final price of your Los Angeles moving will be determined automatically, depending on the distance traveled and the options you've chosen. Call our movers on time so that we can provide you a free quotation for your upcoming move. Nothing could be more efficient than this method of planning.
Contact us if you can see any potential in using LA military moving services we offer. After seven successful years, we want to continue providing excellent moving service to our loyal clients. Get a free quote on your upcoming move by contacting us today. Please give us another chance to wow you with our stellar work. Aside from that, you should be receiving this level of moving service because you have earned it.
We're honored to assist active duty personnel and their families delivering quality military moving services in Los Angeles
Our mission is to ease the transition for military families during both temporary duty and Permanent Change of Station (PCS) moves by offering a supportive environment and practical resources. Military families and government workers can count on exceptional service from Born To Move government movers in Los Angeles.
Our proficient movers are familiar with the special requirements for relocating government and military families. Whether you're moving alone or bringing the whole family along, we're here to help you through every step of your PCS so that you can enjoy the experience to the fullest. Born To Move moving company is reliable CA movers you can depend on.
Our hourly rates include all other charges:
Labor & Equipment
Floor Protection
Wrapped Furniture
Tolls
Taxes
No Additional Fees
Fuel Charge
Safe Delivery
Guaranteed Price
Los Angeles military and government movers
Our Moving Company is fully licensed and insured!